Last Updated Oct 4th/2014 v2.997
Add Business Listings To The Top Local Business Citation Sites 
Business Listing Submitter software will add your business submission to 75+ of the top local directories. (Syndicating to over 300+ sites) A perfect combination to place your business listings on local citation sites with your social media buttons, videos, pic's and logo's included.
Provide instant placement of your local business listing on web enabled tablets, phones and gps devices in search engines, local directories and yellow pages.
  (Websites under a constant state of flux as they are always being updated and changed by the webmasters)
Business Listing Submitter
Add Business listings with HANDS-Free automation that includes:
Easily Gather Up your clients data from their Plus Local Listing with one Click !

Multi-threaded operation, ensuring blazing submission speeds, accuracy & most importantly successful posts!
Add Business Listings for an unlimited amount of clients!
Full integration with auto captcha solving services from Decaptcha, Death by captcha, Bypass captcha & captcha sniper or manually!
Built in proxy harvester and full support for HMA & private and public proxies. (*optional only needed if posting many businesses listings a day
Save and load your business details (over 60 fields including payment processors, service location, social media & videos)
64 / 32 Bit Operation for Windows XP – Win 8, OSX & Linux with Windows emulator such as Parallels
 What are you waiting for similar services cost more than our 5 license pack for ONLY ONE SINGLE SUBMISSION!
Multiple License Options For Small Business to Large Corporations
When you complete your order you will instantly be redirected to create your account in our Members Dashboard. From there you can access your software download & bonus's instantly.
Act now and get a copy of Mass Coupon Submitter
V2 for a limited time
($57. Value)
(With 2 & 5 License packs only)
Your unlock code will be forwarded to your purchase email address.
(If you do not receive it within an hour contact support below with a copy of your purchase receipt)
1 License

$67/One Time

Use at home
Move license once per month
Lifetime Updates
24/7 Tech Support
Participate in our forum – submit sites to be added

2 Licenses

$99/One Time

Use at home and Work
Move licenses once per month
Lifetime Updates
24/7 Tech Support
Participate in our forum – submit sites to be added

5 Licenses

Currently Unavailable

Use at home and Work or with a virtual workers/ VPN
Move licenses once per month
Lifetime Updates
24/7 Tech Support
Participate in our forum
Single License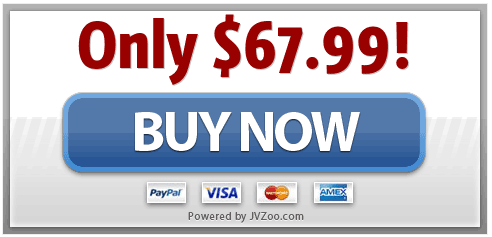 2 License Edition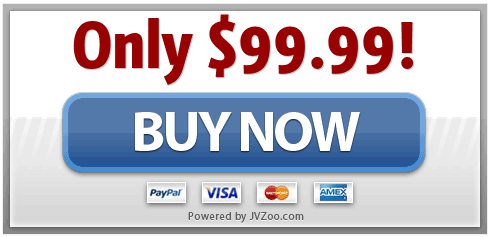 5 License Pack
Prices subject to change with each major update.
Future plans include :
Uk, Aus & S. African local business citation sites.
Lock in your copy of Business Listings Submitter now to avoid
future price increases

Thanks for your consideration
Richard Key & Chris Griffin
Website Updates
Added member dashboard area and additional bonus downloads
Setting up a new client videos added
Business Listing Submitter Updates
V3.0 To Be Released By Oct 1st.2014(Includes UK,AUS,S.Africa & Malaysia)
*Note Software Will Include A Yearly Update Subscription
At This Time. Lock In Now To Avoid The Subscription Fee
V2.46 Site updates,business listing scraper updated,site fixes
V2.3 03/02/2014 v2.3 Reworked changed elements, updated sites, bug fix zip
V1.20 09/03/13  Rewrote threading engine to fix a bug – added more threads and retry attempts
V1.19 08/26/13 Added single mode user defined delay before submitting, fixed where2go, Assorted fixes,
V 1.15 08/16/13   Added Apple Maps , Reworked G Plus Harvester, Fixed a few sites
V1.14 Aug 8th – Reworked UI added new UI for link directories
V1.13 -08/06/13 – Added link directory submissions (adds thousands of sites)
Coming soon – niche link directory harvester
Added post success/fail reporting via display and saved csv
Updated UI – includes (prep for Canada, UK, Aus, S.Africa}
coming soon – Submission to Canadian sites
Reworked all sites for updates/changes V1.12 07/29/13
reworked delays, error correction, business init processes
Added Project Manager – Save & Load Unlimited Business Details
Proxy Manager – Updated to test against G, added user selected timeout
Minor updates to UI, User Agents, Delays, System Menus
Updated Splash Page to Member Login Page
Brand Reveal Bonus #1 UI Update, Clickable links
Now Includes a full members area, support videos, forum & MORE bonus downloads
Contact US bot
Social Account creator (beta)
World Classified Ad poster (beta)
Youtube video transcribe to article
Latest – Empire Avenue Investor bot
Want to learn more about business listing submitter?

Click2sell.eu are authorized resellers of the Business Listing Software Suite
Copyright © 2013 Business Listing Submitter Marketing Group.
Submit Business Listings | Affiliates | FAQ | Privacy Policy | Disclaimers
Contact US/Submit Site/Support Desk | Member Login